Timothy McVeigh's Prison Dossier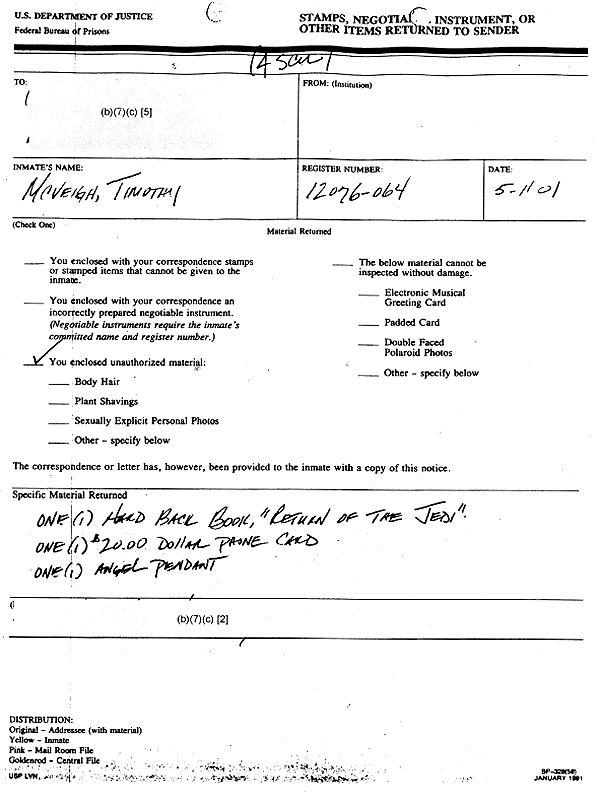 Return to sender: Pen pal contraband.

The pen pals of inmates can't just send anything into a federal prison. In fact, dozens of McVeigh correspondents had contraband returned to them by prison officials (such as stamps and religious items). Here are a couple of mailings that got kicked back. And, FYI, we have no idea why anyone would send "body hair" into the joint.