DOCUMENT: Sex
Oh! Oh! Oh! Canada
Up north, Customs agents contend with porn all day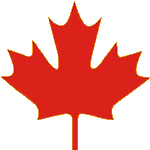 AUGUST 23--Looking for an exciting (and titillating!) career in law enforcement? Well, have we got a job for you--in Canada, with the Customs and Revenue Agency.
Ottawa-based agents detailed to the Prohibited Importations Unit are charged with enforcing the country's Customs Act and, as such, spend their day reviewing books, videos, comics, and other material to determine which titles should be allowed into the country. An item is prohibited if it violates obscenity, child pornography, or hate propaganda laws.
An excerpt from the Prohibited Importations Unit's entertaining report for the second quarter of 2004 (it details what material was deemed "admissible" and what got stopped at the border) can be seen here.
While most titles received the green light--such as "Tattooed Tramps," "Huge Man Meat," and "Wet Cotton Panties 7"--some dicier productions like "Hardcore Horse Explosion" were kayoed (we trust that you'll browse the list for your favorite forbidden entertainment). While most of the DVDs reviewed by Canadian officials were of the adult type, they did screen "Pee-wee's Playhouse," judging it worthy of Canadian approval. And despite the anti-Canadian views of Trey Parker and Matt Stone, the duo's "South Park" compilations got the Canuck seal of approval. (27 pages)