DOCUMENT: Florida, Stupid, Crime
Marijuana Dustup Bust
Grandma calls cops after grandsons fight over missing pot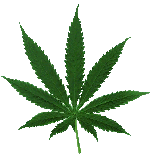 AUGUST 19--Meet the Willises.
The Florida brothers were arrested yesterday morning after their grandmother called cops to report the duo fighting over some missing marijuana.
According to a Fort Pierce Police Department report, Bessie Willis, 70, told cops her grandsons, Antwon, 24, and his younger brother Curtis, 22, were brawling in the front yard over drugs allegedly hidden in a vehicle when they broke open her front door and continued fighting inside the house.
Curtis, who was found by police hiding in a bedroom closet, claimed to know nothing about any drugs, while Antwon alleged his younger brother "blamed him for the missing drugs and began swinging at him," even though "'it was Curtis' homeboy'" who stole the pot.
Like the Willis brothers, police did not find any drugs at the scene, but both men were charged with criminal mischief and disorderly conduct and taken to the St. Lucie County jail where they posed for mug shots. They are each being held on $10,000 bond. (2 pages)