DOCUMENT: Crime
Passport Snoop Snared
State Department employee illegally accessed celebrity applications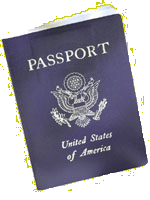 View Document
JANUARY 13--A former Department of State employee illegally accessed confidential computer files to examine the passport records of 150 'celebrities, actors, musicians, comedians, models, politicians, athletes, members of the media' and others, according to federal court records.
In U.S. District Court plea agreement documents, Dwayne Cross admitted logging in to the Passport Information Electronic Records System (PIERS) to view passport applications of the unnamed public figures. Cross, who was named in a January 9 information charging him with unauthorized computer access, worked from August 2001 to February 2008 as an administrative assistant in State's Abduction Unit for Diplomatic Security, Counterintelligence division (from March 2008 to October 2008 Cross worked in the agency's acquisitions office while employed by an outside contractor).
Cross accessed the passport files over a five-and-a-half year period ending in August 2007, according to another court filing, which noted that he viewed the confidential information out of 'idle curiosity' and did not 'download, copy, print, forward, share, market, sell, or otherwise disseminate' the records. Cross faces a maximum of six months in prison when he is sentenced on the misdemeanor conviction.
Last September, Lawrence Yontz, a Department of State contractor, pleaded guilty to illegally accessing the PIERS system to examine celebrity passport records. Yontz was sentenced last month to one year's probation and fined $25. (6 pages)