DOCUMENT: Bizarre, Crime
J. Edgar Fooled Ya
Bizarre case of woman charged with posing as FBI agent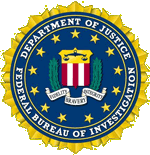 View Document
MARCH 29--A Virginia woman who posed as an FBI agent and hired two individuals as investigative assistants was indicted last week for impersonating a federal employee.
According to an affidavit filed earlier this month in U.S. District Court, Brenna Marie Reilly, 29, told neighbors at her Alexandria apartment complex that she had been working for the FBI for a decade and had risen through the ranks to various high-level positions.
In November, one of the neighbors (and a second person) accepted administrative positions at the agency after filling out standard FBI application forms provided by Reilly. The neighbor, who quit his job for the bureau gig, even signed an employment document with a Department of Justice seal.
The new employees's duties included transcribing interrogations supposedly conducted by Reilly, and editing condolence letters to the families of CIA officers killed in Afghanistan. There was no pay for the work, but Reilly did buy the man about $800 worth of Christmas presents, including a Smith & Wesson knife.
Reilly's ruse unraveled in January, when the parents of the purported new agent discovered that their son was not in Germany or Iraq on FBI business, but washoled up by Reilly under threat of termination. A complaint was filed with the FBI and an investigation into the bogus agent began.
The affidavit does not indicate a motive for Reilly's actions, though one of the conditions of her release offers a fairly solid clue. Conviction on the felony impersonation charge carries a maximum prison term of three years. (7 pages)