DOCUMENT: Celebrity, Crime
Contractor Charged In Passport Snoop
Feds: Man accessed files on pols, athletes, Hollywood stars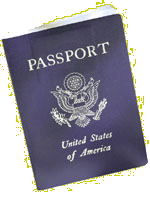 View Document
SEPTEMBER 15--A Department of State contractor illegally accessed the agency's computer files to snoop on the confidential passport application files of a wide array of celebrities, including politicians, athletes, actors, media figures, prominent businessmen, and even game show contestants, according to federal prosecutors.
Lawrence Yontz allegedly accessed the passport information between February 2005 and March 2008, according to a criminal information filed in U.S. District Court in Washington, D.C.. A copy of the document can be found here.
Yontz, a 48-year-old Virginia resident, was charged with a misdemeanor count of unauthorized computer access. The filing of a criminal information by prosecutors usually indicates that a defendant has already agreed to plead guilty to the charge. The Yontz case is just the latest prosecution involving the alleged improper access of records involving public figures.
In the past few months, an IRS employee has pleaded guilty to looking at the tax records of stars, and a former Los Angeles hospital worked has been charged with illegally examining the medical records of numerous celebrities. (2 pages)