DOCUMENT: Stupid, Crime
Ashes To Ashes, Dust To Jail
Cops: Felon emptied urn during fight with girlfriend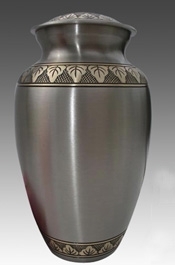 FEBRUARY 28--During a fight Saturday with his girlfriend, an Oklahoma man took an urn containing the remains of the woman's late husband and dumped them "all over the parking lot" outside her Tulsa home.
According to a Tulsa Police Department report, Demario Johnson assaulted his girlfriend by "violently grabbing her left arm and leaving a large protruding bruise around her left wrist." Johnson, 30, also allegedly "grabbed the urn," went outside, and "spread the remains/ashes all over the parking lot angrily without the victims consent."
Johnson, a previously convicted felon, is pictured in the above mug shot.
When cops tried to handcuff Johnson, he "violently tossed officers around" and "continually pulled away." After being subdued, Johnson was hit with several charges, including domestic abuse, aggravated assault and battery, and unlawful removal of human remains (all of which are felonies).
Johnson is being held in the Tulsa County jail in lieu of $5500 bond. (2 pages)