DOCUMENT: Florida
Couple Nabbed After X-Rated Beach Romp
Floridians frolicked "in the middle of families"
SEPTEMBER 5--A Florida man performed a sex act on a female companion "in the middle of families" gathered on a Clearwater beach Sunday afternoon,
according to cops who arrested the couple.
Police charge that Jeffrey Kernan, 50, "was performing oral sex on his girlfriend" around 5 PM. "This was in front of families and children," a patrolman wrote in an arrest affidavit.
Cops identified the focus of Kernan's attention as Alexandria Rowell, 26.
While apparently contacted by an officer as they trysted, Kernan and Rowell were, for some unknown reason, not charged with public indecency.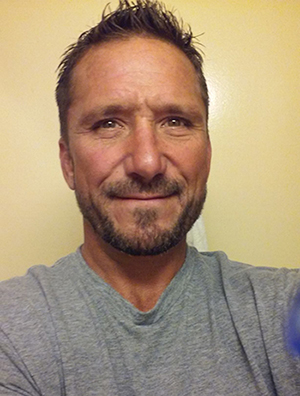 Instead, they were each arrested for possession of an open container of alcohol (a 16-ounce can of Four Loko).
Kernan and Rowell were booked into the county jail Sunday evening on the misdemeanor charge. Kernan, a Tampa resident, was released yesterday afternoon upon posting $250 bond. Rowell, who lives in Winter Haven, remains in custody.
The arrest affidavits indicate that there was an "indication of alcohol influence" with regard to both defendants. (2 pages)