DOCUMENT: College, Sports, Crime
Duke Rape Charges Dropped
D.A.: Stripper no longer sure attack involved intercourse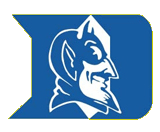 DECEMBER 22--Prosecutors today dropped rape charges against the three Duke University students accused of assaulting a female stripper who performed for them at a March lacrosse team party.
In a dismissal notice filed with the Durham County Superior Court, District Attorney Mike Nifong reported that the victim yesterday told a D.A.'s investigator that while initially believing that she had been "vaginally penetrated by a male sex organ," she can no longer testify with certainty that that occurred.
As such, Nifong noted in the dismissal document (a copy of which you'll find below), "the State is unable to meet its burden of proof with respect to this offense" and had to drop the charges due to insufficient evidence.
The three defendants--Dave Evans, Reade Seligmann, and Collin Finnerty--still face kidnapping and sexual offense counts related to the incident. All three students have denied attacking the dancer. (2 pages)