Buster
Cops: Arrested Optometrist Made Female Patient Read A P E N I S Eye Chart
A Michigan optometrist is facing an indecent exposure charge for allegedly luring a female customer--who has just received new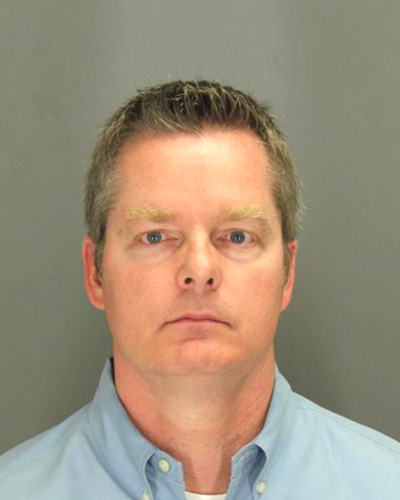 contact lenses--into his office "so she could witness him masturbating," police report.
Robert Deck, 48, was arraigned Tuesday on the misdemeanor count, and released on $10,000 personal recognizance bond.
The 33-year-old victim told cops that she had gone to Deck's Orion Township practice in mid-August and was "lured" by the optometrist into his private office. Sensing that "something was not right," the woman "was able to record audio of the incident" on her iPhone, according to the Oakland County Sheriff's Office.
Noting that "this predatory behavior is disgusting," investigators are asking other patients to contact them if "anyone else has encountered a similar situation" with Deck, who runs Eye Health Professionals.
According to the practice's web site, Deck, seen in the above mug shot, specializes in "difficult to fit contact lenses and the treatment and management of ocular disease." A TV commercial for Deck's optometry practice--which promises "Modern Eye Care, Old Fashioned Caring!"--can be seen below.