Buster
A Suspect Should Never Waive His Rights And Tell The Cops, "I Was Trying To Make The Horse Have A Baby."
When it comes to post-arrest statements, the admissions made by a Texas man busted for having sex with a horse are a good reminder why suspects should take advantage of their right to remain silent.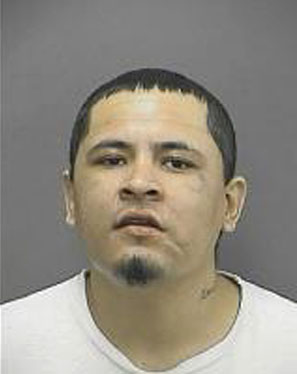 In a statement given to a sergeant with the Wharton County Sheriff's Office, Andrew Mendoza, 29, waived his assorted rights and told of a late night encounter with a brown horse.
Mendoza, who had been waiting to hear from his girlfriend, noted that, "I told myself that if she didn't call me I was going to go next door and mess with the neighbor's horse."
Which is what occurred, Mendoza, seen at right, told Sergeant Raymond Jansky.
"I was trying to make the horse have a baby," Mendoza explained. "I was thinking it would have a horseman baby." He added, "I ain't going to lie, I blew a nut in the horse. I then got off the bucket and put my clothes back on and left. I promise that I have not been back over to the horse since that time."
The horse lover, whose rap sheet included a wide variety of felony and misdemeanor collars, later pleaded guilty to public lewdness and criminal trespass and was sentenced to four months in jail.
Mendoza's criminal career subsequently ended when he hanged himself in a county jail, where he was being held on indecency with a child and trespassing charges.