DOCUMENT: Crime
HBO Boss In Domestic Violence Bust
Cops: TV exec roughed up girlfriend outside Las Vegas hotel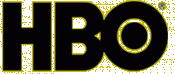 MAY 7--Meet Chris Albrecht.
The CEO and chairman of HBO was arrested early yesterday for allegedly assaulting his girlfriend outside a Las Vegas hotel.
Albrecht, 54, was nabbed in the valet parking lot of the MGM Grand hotel at about 3 AM, hours after the conclusion of the boxing match between Oscar De La Hoya and Floyd Mayweather Jr., according to Las Vegas police. Albrecht was in town for the fight, which was broadcast on pay-per-view by HBO.
The TV executive was arrested for suspicion of assault, a misdemeanor, and booked into the Clark County Detention Center, where this mug shot was snapped. He was released from jail early yesterday afternoon. (1 page)