DOCUMENT: Crime
Another State Snoop Snagged
Third employee admits accessing celebrity passport records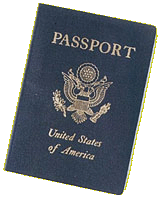 View Document
JANUARY 20--A third Department of State worker has admitted accessing the confidential passport records of dozens of celebrities, according to federal court records.
In a plea agreement, Gerald Lueders acknowledged viewing the passport applications of over 50 public figures, including actors, politicians, musicians, athletes, and business professionals. Lueders, 65, illegally viewed the records by logging in to the Passport Information Electronic Records System (PIERS), an extensive database with material dating back 30 years.
According to a U.S. District Court filing, Lueders worked as a full-time Foreign Service Officer beginning in 1974. Following his 2001 retirement, Lueders has continued working at State, first as a 'contractor/retired annuitant' and, most recently, as a Watch Officer in the agency's Office of Consular Affairs. He admitted accessing the passport records over a two-and-a-half-year period beginning in July 2005. Lueders faces a maximum of six months in prison on the misdemeanor charge.
Two other State workers, Lawrence Yontz and Dwayne Cross, have previously admitted illegally accessing the PIERS system. (4 pages)