Buster
DEA Charges Daniel Brian Springer, Daniel Brian Springer II, And Daniel Brian Springer III With Narcotics Conspiracy
A 23-year-old Florida man, his father, and his grandfather--each of whom shares the same name--were charged today with felony narcotics conspiracy.
Daniel Brian Springer III, Daniel Brian Springer II, 44, and Daniel Brian Springer, 63, were named in a federal complaint filed today in U.S. District Court in Tampa.
According to an affidavit sworn by a Drug Enforcement Administration agent, the three generations of Springers conspired to obtain a two-pound, three-ounce package of Ecstasy that
had ben mailed from China.
The drug shipment was intercepted by federal agents, who yesterday made a "controlled delivery" of the package to the home of Daniel Brian Springer. The eldest Springer subsequently told agents that he had agreed with his son to "take possession of the narcotics upon delivery."
Then, in a move that will make Thanksgiving dinner really uncomfortable, Springer agreed to call his son while DEA agents monitored the call. The middle Springer announced that he was expecting a "package" to be delivered to his father's residence.
Later yesterday, Daniel Brian Springer II and Daniel Brian Springer III arrived at Daniel Brian Springer's home, where they were confronted by DEA agents. The two younger Springers admitted that the narcotics delivery was "initiated" by Daniel Brian Springer III.
The youngest Springer told agents that he ordered the narcotics a few weeks ago via Black Market Reloaded, an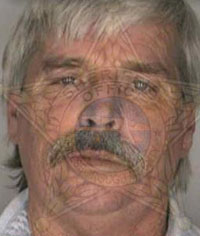 online drug sales market that exists on the so-called dark web. Springer, who estimated that the drugs cost between $2000 and $2800, told agents that his "intent was to consume a portion of the MDMA, and to 'make some money' with the remainder."
While Springer the Younger knew that he ordered Ecstasy, Daniel Brian Springer II told agents that he thought the package contained bath salts, while Daniel Brian Springer (seen at left) said he thought the package held marijuana.
If convicted of the drug conspiracy charge, the respective Springers face a maximum of 20 years in prison.