Buster
Man Busted For Hitting Plow Driver In Head With Shovel During "Snow Rage" Attack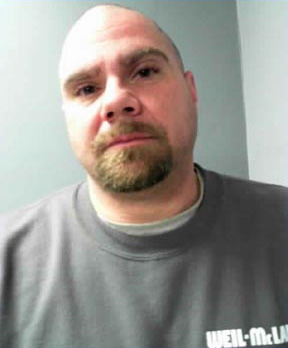 A Massachusetts man was arrested Saturday night for allegedly clobbering a plow driver in the head with a shovel in a "snow rage" attack, according to police.
Douglas Haskell, 40, was charged with assault and battery with a deadly weapon following a violent confrontation with a neighbor in Lakeville, a town about 40 miles south of Boston.
Investigators allege that Haskell, seen in the adjacent mug shot, became angered when the plow driver pushed snow onto his side of a narrow street. After exchanging words with the male driver, Haskell allegedly hit the victim in the head and shoulder with a shovel.
The plow driver suffered a cut above his left eye, but declined transport to a hospital when interviewed by Lakeville Police Department officers.
Haskell was arraigned today on the felony count and released on his own recognizance. He is next due in Wareham District Court on March 27.